Despite the most terrible of betrayals, the most anguishing of hurtful behaviors, or the most discouraging of disappointments, these subtle but crucial revelations can predict whether or not they can find their way back to the love they once knew. When I see them, no matter how infrequent or indistinct, I know that we can work toward a resolution.
1. Attentiveness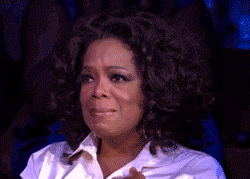 When one partner is speaking, however his or her tone of voice, the other partner is looking and listening to them. Even if there is disagreement, it is evid
Read More

8 Things All Couples Can Do To Fix Their 'Broken' Relationships
If you truly want the best relationship possible, don't leave the fate of your "happily in love" connection to luck or chance. Trust me, couples who thrive for the long-term actively choose behaviors that keep them in a good place with each other.
1. Spend time together.
It is staggering how many couples come to my office having not spent a single meaningful moment together since their last session. I know, I know — Kids and jobs quickly derail your chances of alone time. But come on! You can't connect if you never spend time together. It's the most obvious and basic step of keeping love alive.
So get with it, pull out your calendars, se
Read More

7 Regular Things That 'Crazy In Love' Couples ALWAYS Do