Port Harcourt—One of the policemen shot at the governorship rally of All Progressives Congress, APC, at Okrika, Rivers State, last Tuesday, pleaded with newsmen, yesterday, not to let his mother know he was among the casualties.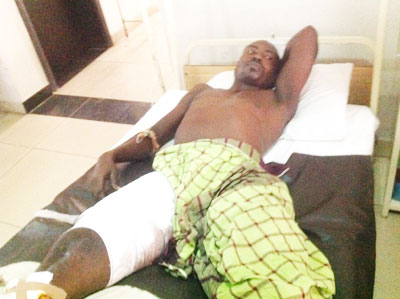 He said: "I cannot talk to the press; I do not want my mother to see it in the papers that I was among those shot. She might just die."
Three policemen and a civilian, who gave his name as Fred Ebe, a fisherman, were those at the orthopaedic ward of Braithwaite Memorial Hospital, BMH, when Vanguard visited yesterday.
Some members of the medical team of All Progressives Congress, APC, who spoke on condition of anonymity
Read More

Policeman shot at APC rally in Rivers begs. Don't let my mother know or else….