Popular Nigerian Singer and Sugar Mummy, Teni has blasted a follower who is against women being the breadwinners of their families.
It all began after the singer tweeted; "Nothing wrong in a woman being the bread winner!"


Her follower, Bolaji Yusuff responded: "The issue is when man start doing house work. Like cooking sweeping and cleaning the whole house.
Teni replied to Yusuff's tweet, writing: "Why can't you clean and cook, are you God?"
See their exchange below;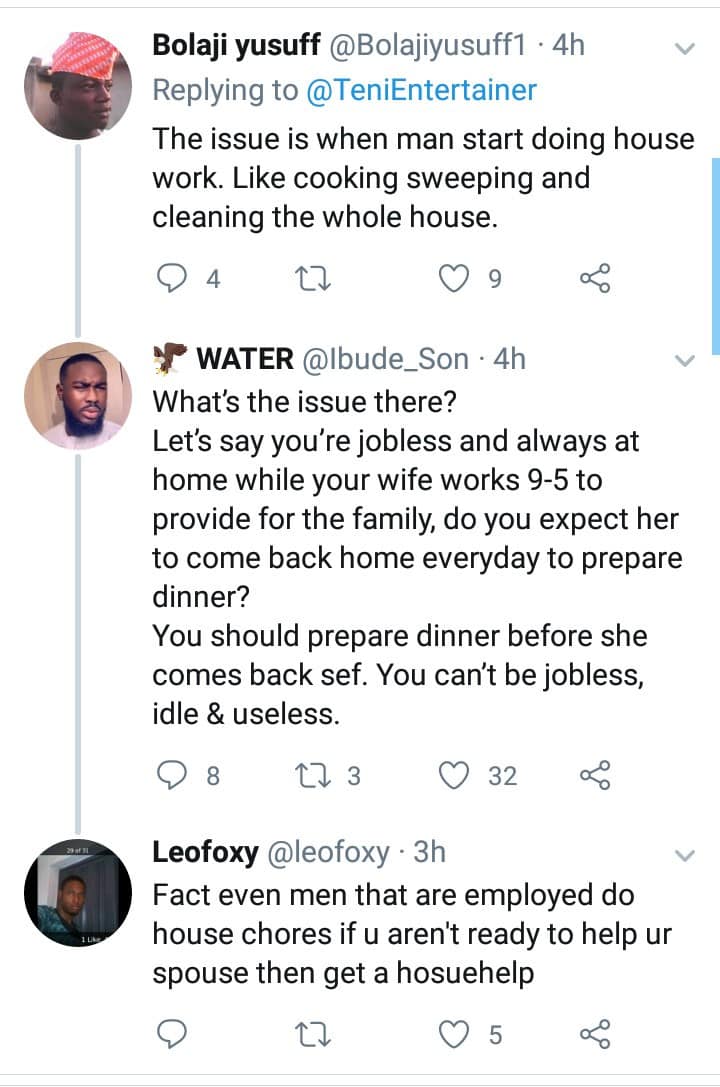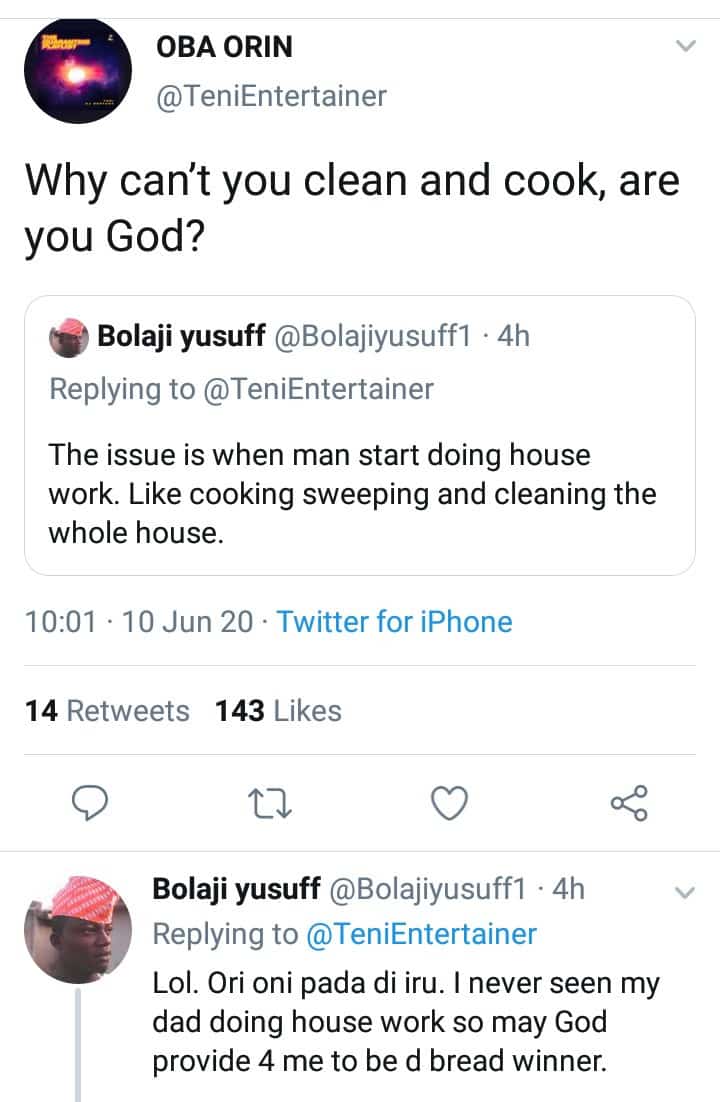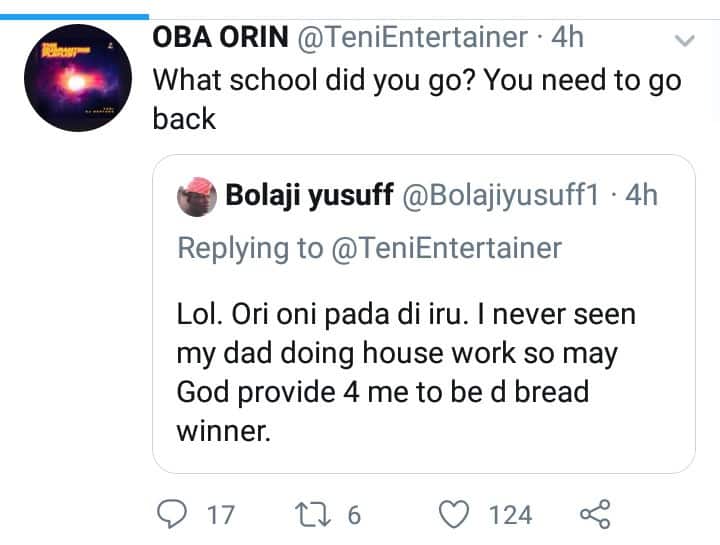 What do you all think about women being the breadwinner?