Kaduna—National Union of Textile and Garment Workers of Nigeria, yesterday blamed the disrespect to the rules guiding election as set out in the Nigeria Labour Congress, NLC, Constitution as a major cause for the failure of NLC to elect officers to run its affairs in the next for year.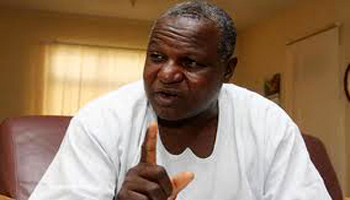 The union a statement, however said it was regrettable that the 11th Delegates Conference of Nigeria Labour Congress (NLC) which commenced on Monday February 9th 2015 ended in a chaos following alleged manipulation of the process.
According to the union, "the development is regrettable given the high expectations of best democratic practices from NLC. We are certainly determined to redeem our democratic honour which has been won since 1978 which has produced five presidents and five governing councils.
However an analysis of the conference shows that the conference is largely successful, save the election mess. It was only the aspect of the conference dealing with election of new national officers due to disrespect to the rules guiding election as set out in the NLC Constitution.
The conference had a successful opening ceremony which was well attended by over 3000 delegates and observers, invited guests including international guests and trade union veterans.
"The second day also featured robust discussion on motions on key issues affecting the Nigerian workers namely protection on jobs, wages, pension, health and safety among others.  We had issued early warning that any attempt to manipulate the rules guiding NLC election would lead to chaos which explained why we  decided to withdraw from the elections due to the flagrant violation of rules guiding the elections as contained in Article 29 of the NLC Constitution which was well articulated by the Credentials Committee.
"It is however on record that that our union like others actively participated in all other activities of the 11th Delegates Conference of NLC namely; pre-Conference National Executive Council (NEC) held on Sunday February 8, 2015 at Labour House; opening ceremony held on Monday February 9, 2015 at International Conference Centre, Abuja and subsequent activities dealing with Discussions of Reports of the Conference Credentials Committee presented by the Chairman of the Committee. The reopening of nominations after contributed to the crisis that marred the elections."