Porn's had a weird effect on me throughout the years, really. Mostly, it affected the way I thought sex was supposed to be. It took me a very long time to realize that what goes on in a bedroom doesn't always look like it was produced by Vivid.
Cringey as it is to admit, in high school, I thought that the be-all and end-all of sexiness was looking like adult film stars and acting like them. The funny thing about this is that experience makes you realize how unrealistic porn really is. After having been around the block a bunch of times, I realized it's not all about having makeup shellacked on my face or putting up with stuff I don't like.
When I look online, I see a lot of people who really, truly believe that porn is a realistic depiction of what kind of sex people are really having. So, at least, I can honestly say I'm not alone in having mistaken porn for reality.
That being said, I want to clear things up so that people who haven't realized what's the real truth about sex don't make asses out of themselves. Here are some of the biggest differences of porn sex vs. real sex — at least, from what I noticed.
1. Real guys don't usually have very large penises.
No, not every guy has a nine-incher. It's true. Some guys are really small down there, too.
2. Most girls also don't want to have a guy who's too well-endowed.
I find that I'm an outlier when it comes to my preferences in guys. I'm a major size queen, but most of my female friends say that the sizes I prefer would be extremely painful for them.
3. But really, girls don't care too much about penis size.
It's really not the dealbreaker that guys think it is and, to a point, I've begun to think that the penis size obsession may be linked with what they see in porn.
4. Most women don't look like porn stars, either.
Even adult film stars don't tend to look the way you'd expect them to look in real life. The fact is that both male and female bodies are flawed in real life, and that's actually kind of cool if you think about it. Nobody's perfect, you know? But that's part of the most awesome aspect of sex — overlooking the fact that you're not perfect, and appreciating the beauty you have otherwise.
5. Sex is also a lot more emotional than in porn films.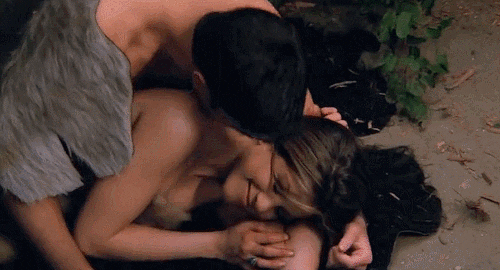 There's real passion involved, and it's not all about just moaning and groaning. There are emotions at play. Sex has lasting implications in real life, even if it's a casual fling.