Vanity Fair calls it the dating apocalypse, and The New York Times refers it as the end of courtship, as millennials are becoming more interested in having lots of sex instead of making an effort to get to know someone.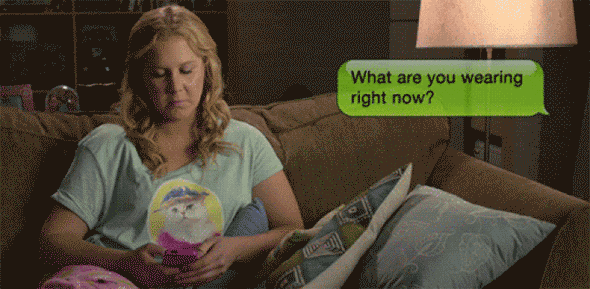 You don't have to go out on dates anymore or hang out at the bar — just make contact, and sex is a few texts away. These days, it's about your text game (the ability to actually convince someone to do something over text).
https://giphy.com/gifs/sexting-VZEvFmK7q8N0Y
1. Test the waters.
Make sure the woman is OK with it before you start sexting. The best way to do this is to subtly get her aroused with sexual but casual texts. Say things like, "Hey you, I was just about to take a long hot shower. What are you up to?" and, "Girl, I wish you were here right now."
2. Be real about your intentions.
Don't lead her on just to get what you want, or else she'll get offended and move on.